Generative AI could unlock $23.5 Billion in annual economic growth across the GCC by 2030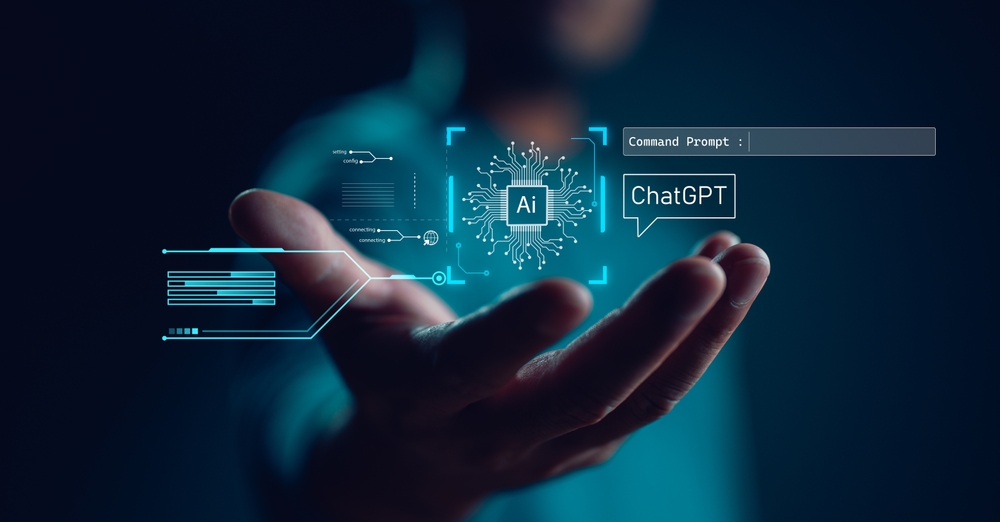 Generative AI (GenAI) has sparked excitement and investment in a technology with significant potential to change the world. Although this comes with regulatory concerns; among them the threat of deepfakes, harmful content, and exacerbated economic inequality and bias – the technology's potential economic impact remains substantial.
According to Strategy & Middle East, part of the PwC network, widespread adoption of this technology is expected to continue across the corporate world over the next 6 to 12 months, along with rapid progress in the field. Although predictions remain challenging, Strategy& Middle East's conservative top-down estimate predicts that the GCC region could realize approximately $9.9 of economic growth for every $1 invested in GenAI. At that rate, the overall economic impact of GenAI could reach $23.5 billion per year by 2030 within the GCC.
Saudi Arabia and UAE could experience largest impact
Leading the way, Saudi Arabia and the UAE are expected to experience the most substantial impact, with projected annual impacts of $12.2 billion and $5.3 billion, respectively. Qatar, Kuwait, Oman, and Bahrain will also benefit, with estimated economic gains of $2.6 billion, $1.6 billion, $1.3 billion, and $0.6 billion, respectively.
"These statistics underline the extraordinary potential of Generative AI to revolutionize the Middle East's business landscape. Executives who seize this opportunity without delay can gain a substantial competitive advantage, while companies that merely watch risk falling behind," commented Tony Karam, Partner at Strategy& Middle East.
Examining the industries likely to witness the greatest transformation, the analysis by Strategy& Middle East identifies media and entertainment as the largest affected sector with $8.5 billion of likely economic impact across the GCC region. This is followed by the healthcare industry at $3.8 billion, banking and financial services at $3.5 billion, as well as IT and telecommunications at $2.9 billion.
Revolutionary language models set to revolutionize industries
According to Strategy& Middle East, GenAI possesses immense capabilities that go beyond being an advanced chatbot. Powered by large language models (LLMs), GenAI models are trained on extensive textual and multimodal data, enabling them to perform a wide range of linguistic tasks, including generation, editing, summarizing, translation, and classification.
This versatility allows LLMs to be fine-tuned for specific applications, providing organizations with a compelling advantage. Notably, Google's Med-PaLM2, a healthcare-centric model, showcases this potential by surpassing medical professionals in crafting comprehensive clinical evaluations. The broader impact of GenAI transcends industries, promising a seismic shift in business functions encompassing sales, marketing, customer service, and compliance.
"Despite their impressive capabilities, GenAI models have inherent limitations. Currently, these models are not suitable for intricate numerical analysis or critical decision-making processes. Moreover, there are ethical concerns associated with risks of bias, unethical usage, and significant computational costs. Mismanagement could lead to misleading or harmful outputs, underscoring the need for strategic deployment of GenAI to achieve maximum impact," added Jad Baroudi, Principal with Strategy& Middle East.
Maximizing value through targeted use-cases
According to Strategy& Middle East, executives should choose GenAI use-cases that align with their strategic goals and provide tangible value. Achieving early and small wins can rally support, avoiding costly and risky "big bang" approaches. It is therefore advisable to concentrate on a handful of key use cases, taking into account organizational maturity, data availability, and the regulatory environment.
On organizational maturity, CEOs must collaborate with their chief data, information, and technology officers to swiftly tackle any deficiencies in data capabilities, especially those linked to data governance, such as quality, availability, and completeness. This extends to the data tech stack – notably, adopting cloud-native capabilities – to exploit the predominantly cloud-based innovative GenAI models.
"Success in GenAI hinges upon talent acquisition. The Middle East must confront challenges stemming from local shortages in advanced data science skills. In this global race for talent, establishing robust strategic partnerships is imperative for GCC companies aiming to swiftly deploy experienced talent and capabilities. Simultaneously, cultivating an environment that attracts and retains top-tier in-house data science talent is crucial," concluded Tony Karam.
Representing more than a mere tech buzzword, GenAI now signifies a revolutionary force that is poised to redefine the business landscape. Its true potential can help propel organizations to the forefront, endowing early adopters with a formidable competitive advantage.
Nevertheless, adopting GenAI and establishing the necessary underlying capabilities is not a hasty or inexpensive undertaking. It necessitates sustained and long-term investments to drive a comprehensive transformation across the enterprise. With the race now underway, and the prize – a share of the substantial multibillion-dollar market impact in the Middle East at stake – the potential is too significant to overlook.