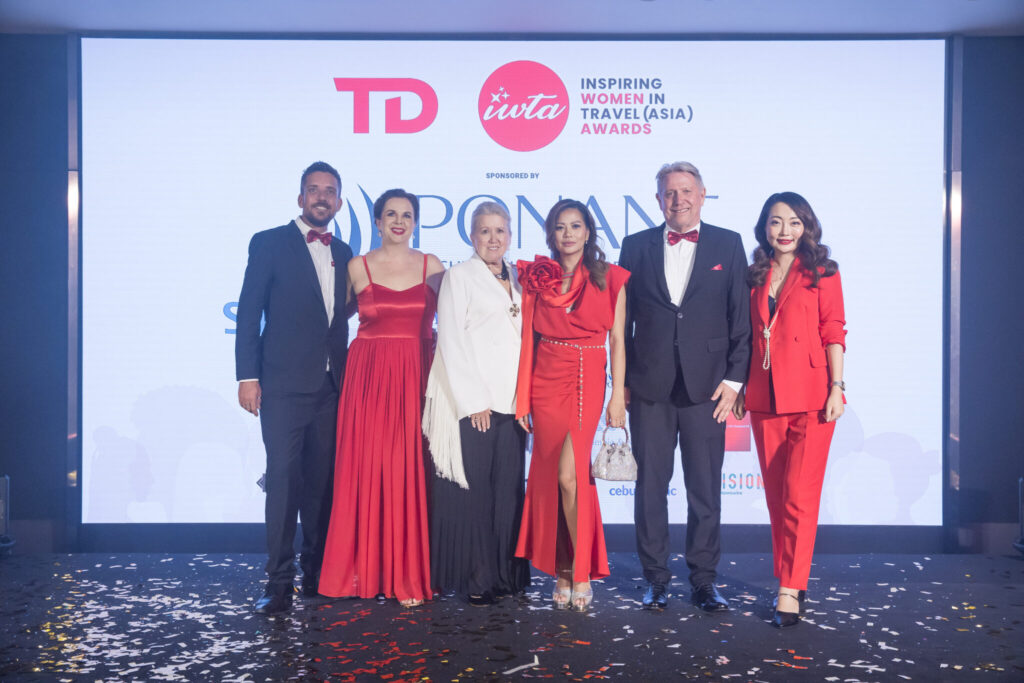 Inspiring Women in Travel – Asia (IWTA), a journey that highlights the incredible stories of women in travel who are successful in their own right, is calling for inspiring women to participate. Each journey has a story and is shared as an interview which feature women from all levels of the travel industry, from prodigious top executives who ascended the competitive corporate ladder to extraordinary women at the grassroots level.
"We are excited to launch the second season of the IWTA Stories," said Michaela Connor, Peopleworks Leader at Discova and co-founder of IWTA. "We want to continue to shine a spotlight on the incredible women who are making a difference in the travel industry. These interviews will provide a platform for women to share their journey and inspire others."
The IWTA was founded by Michaela Connor and Gary Marshall, owner and CEO of TD. The inspirational stories were launched in 2021 to recognize the critical role of women in travel. The first season of the IWTA Stories featured interviews with women such as Marisa Sukosol Nunbhakdi, Executive Vice President, Sukosol Hotels and The Siam Hotel; Anchalika Kijkanakorn, Founder & Managing Director, Akaryn Hotel Group; and Liz Ortiguera, CEO, Pacific Asia Travel Association (PATA).
The interviews will be arranged and conducted by the committee consisting of dedicated volunteers and will cover a wide range of topics, including the women's career paths, their challenges and successes, and their advice for other women in the travel industry. Their journey will be published on Travel Daily Media's website and social media channels.
The stories eventually culminated with an award ceremony, TD-IWTA Awards 2023, that was held on June 24, 2023, in Bangkok, Thailand. The awards ceremony was a huge success, with over 300 people in attendance. The awards honored women from all over Asia who have made significant contributions to the travel industry.
The IWTA Stories and TD-IWTA Awards are both invaluable resources for women in the travel industry. The stories provide a platform for women to share their journey and inspire others. The events also provide opportunities for women to network and learn from each other.
If you are an inspiring woman in the travel industry, we encourage you to participate in the IWTA Stories. You can nominate yourself or someone you know by visiting the Travel Daily Media website.